Leadership at GRAnderson Wealth
GREGORY ROBERT ANDERSON, CFP®, Chief Investment Officer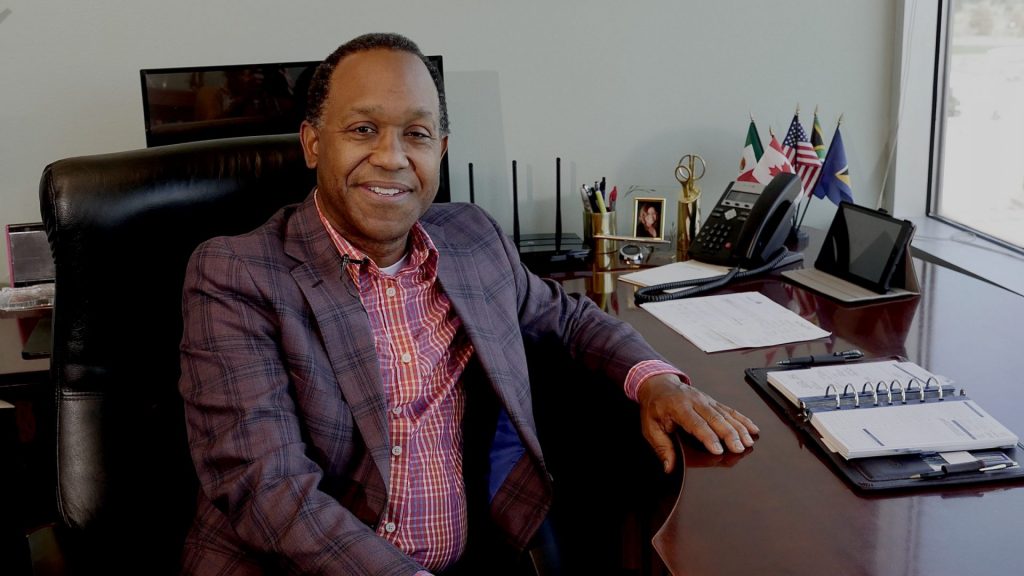 Experience You Can Trust
Prior to establishing GRAnderson Wealth Management Group,  in 2005, Gregory Anderson was an executive at TIAA CREF (now TIAA) which manages retirement and pension funds for professionals in the medical, education and cultural arenas. He worked with the Wall Street brokerage firm Merrill Lynch as a financial consultant, managing annuity operations. He also worked as a commercial loan analyst and banking officer.
Anderson received his master's degree in financial services from The American College of Financial Services and his bachelor's degree in business administration from Colorado College. He also holds the following official distinctions and designations:  Certified Financial Planner (CFP), Chartered Financial Consultant (ChFC), Chartered Life Underwriter (CLU) and Chartered Mutual Fund Counselor (CMFC).
Gregory Anderson is the founder and chief executive officer of GRAnderson Wealth Management Group. He is a certified financial planner with a keen sense of the most appropriate investments to meet all types of financial goals, from the simplest to the most complex.
Welcome to Granderson Wealth Management. Let's Talk.
Each client portfolio is unique, based on the most appropriate investment options. After the initial investment, Anderson provides continuing consultation, which fuels the strategy for ongoing management of the funds.
GRAnderson Wealth keeps consultants and clients regularly updated on changing conditions within the economy and the marketplace. Investment vehicles employed by GRAnderson Wealth include "alternative investments" including: real estate, energy and private equity; complemented with traditional investments of stocks, bonds, and mutual funds.
Engaged in the community
We believe a healthy investment climate begins with a strong community. We actively support The Owl Club of Denver (CIO Gregory Anderson is a board member) and the Greater Park Hill SERTOMA Club, where Mr. Anderson serves as chairman. He also is an alumnus of the Denver Metro Chamber of Commerce's Leadership Denver program.
Anderson lives in Denver with his wife, Robin, a Certified Residential Appraiser. He is active in his church, and he spends significant personal time keeping himself educated on global financial developments that could affect clients. He also enjoys cycling, hiking, croquet and other outdoor activities.
Our Guiding Principles
With GRAnderson Wealth, you have a long-term financial partner with the experience, knowledge and resources. Let us walk with you in your rewarding journey to financial success.
Each client is unique.
You deserve a tailored financial plan to meet your goals.
We manage risk, so you don't have to.
We focus on increasing the money you can shelter against tax exposure.
We are advocates of long-term investment planning.
We Manage Risk so You Don't Have To
Our guiding principles are at the heart of every strategy we build, every plan we manage and every solution we deliver. We understand that you have unique goals, and we must employ a viable, customized strategy to help you reach your financial success.
We Focus on Your Goals to Create a Unique Plan Tailored to your Needs
Our time-tested approach to investing starts with identifying your specific goals. Then we develop a plan designed to meet your desired outcome. Our planning process includes ongoing client communication and easy accessibility – two important ingredients to our success.
The GRAnderson Wealth Promise
With GRAnderson Wealth, you have a long-term financial partner with the experience, knowledge and resources to guide you. Let us walk with you in your rewarding journey to financial success.
Contact Us Now for your Complimentary Consultation
303.288.3160